October 23, 2019 – UC Cyber Security Summit at UC Santa Barbara
Our Fall 2019 UC Cyber Security Summit was held on October 23 at UC Santa Barbara.
Please find below our full agenda. The summit featured experts presenting on topics such as cyber threat hunting, lessons learned from phishing assessments, deep fakes, and tabletop incident response.
Summit Agenda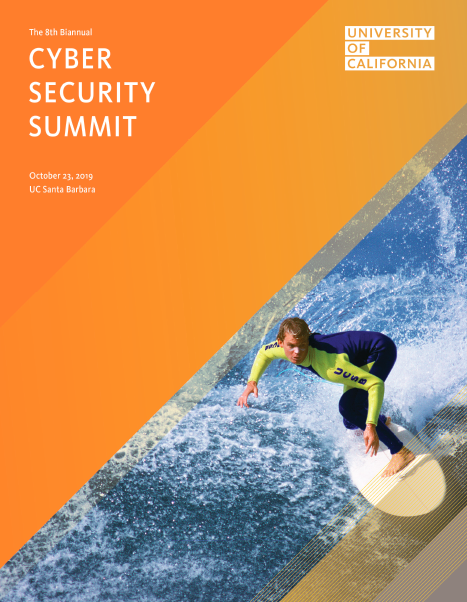 Thank you to our Fall 2019 Cyber Security Summit Sponsors!