Information Security Awareness
Technology alone can't always protect our computers and information. Being aware of information security issues and following best practices are excellent ways to protect yourself, your family and the UC community.
ON THIS PAGE:
---
Travel Cybersecurity Awareness Toolkit
Summer 2018
Materials in this toolkit are available to the entire UC community. "Quick Picks" are marked with a double asterisk (**) and are intended to be quick and easy to use or customize (e.g. substituting a local URL and/or logo for the systemwide one provided). Additional materials are also provided for those looking for a wider variety from which to choose or modify.
| Article | Posters | Videos | Tipsheets | Tweets | FTC Materials | Specialized Resources & UC Guidance |
Article: Cyber-Smart Traveling**
For many of us, having a cell phone or other electronic device is an integral part of daily life, whether at home or on the road. And traveling today is so much easier with technology. You can stay productive, entertained, and in touch. Unfortunately, traveling with devices can mean increased cyber risks for keeping your personal and University information private, as well as increased potential for device theft... [More... See the full article]



** 5 Online Security Tips for Smarter Travel




** Travel Securely
from UCSC
FTC Materials
Printed materials from the Federal Trade Commission that you can order in bulk for free.
Laptop Security Tips bookmark
ADDITIONAL SPECIALIZED RESOURCES BY TOPIC:
Inspection of electronic devices at the US border
International Compliance and Export Control
UC Ethics, Compliance and Audit Services (ECAS) "International Compliance" site. Includes hand-carrying items abroad (including laptops and other electronic devices), export control information, importing/exporting technology, restricted countries, and more.
UC Global Operations (UC GO) website
A broad range of information for UC faculty, researchers, staff, administration, students, trainees, and international students and scholars traveling internationally.
Resources from the Higher Ed Community
Large compilation of web pages from Higher Ed, government and related communities with security tips and information for traveling abroad - from Educause/Internet2
---
(end of Travel Cybersecurity Toolkit)
---
Cybersecurity: Make It a Habit!
Good habits are the foundation of cybersecurity just like they are for safety and security in the physical world -- like locking your front door or wearing your seat belt in the car.
Here are eight important cybersecurity habits to incorporate into your online life. Try to make these habits automatic. They will help protect your information, your family and your work. They'll also reduce your risk of getting scammed!
Always think twice before clicking on links or opening attachments.
Verify requests for private information (yours or anyone's), even if the request seems to come from someone you know.
Protect your passwords.
Protect your stuff! Lock it up or take it with you before you leave.
Keep a clean machine! Keep your devices, apps, browsers, and anti-virus/anti-malware software patched and up to date.
Back up critical files.
Delete sensitive information when you are done with it.
If it's suspicious, report it!
[More... See the full article]
---
Ransomware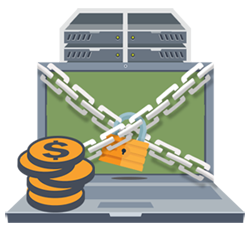 There has been a lot in the news about ransomware lately. Recent ransomware attacks have caused high-profile business shut downs, including the San Francisco Municipal Transportation Agency's ticketing system, Hollywood Presbyterian Medical Center, and the University of Calgary, just to name a few.
Ransomware is the fastest growing malware threat, targeting users of all types—from the home user to the corporate network. This article provides some background on what Ransomware is and how to protect yourself.
[More... See the full article]
---
"Each issue focuses on and explains a specific topic and actionable steps people can take to protect themselves, their family and their organization."
---
Each day SANS posts a new tip that focuses on and explains a specific topic and actionable steps people can take to protect themselves, their family and their organization. In addition, each tip is linked to an OUCH! newsletter so you can learn more about the topic, in over 20 languages.
---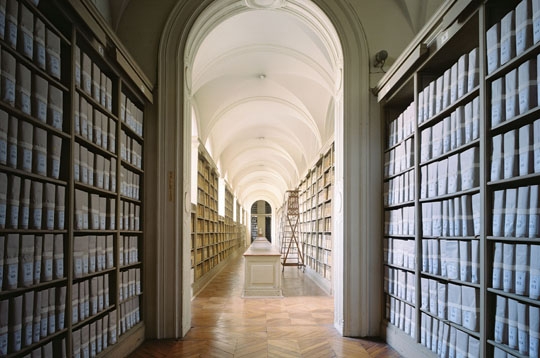 ---